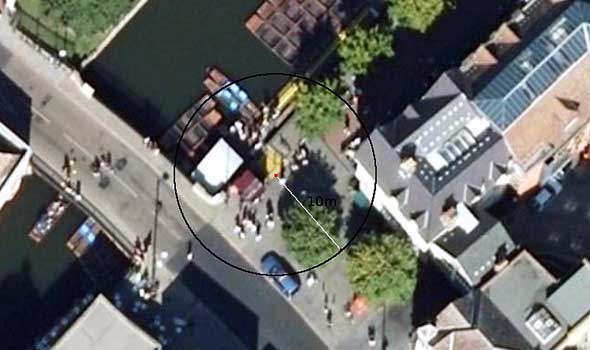 Despite their claims to be supportive and welcoming of competition, Scudamores continue to refuse to release the La Mimosa station and the City council start mentioning ever more ridiculous terms and conditions for the potential licensees, including a 10m exclusion zone originating at the top of Scudamores steps on Quayside. Independent punt operators would not be allowed within this exclusion zone. Just for clarification, here's an image of what that means:

Anyone who has ever been to this part of Cambridge will realise immediately that the major footfall in the area comes from Bridge Street (running from bottom right across the bridge to top left).

The exclusion zone would ensure that all but a very small amount of business goes straight to Scudamores. Hardly encouraging competition.